Platform Pay (PlatformPay.io) - A Leading Payments and BPO Services Company - Announces support of SaveTheChildren.org, to Help Less Fortunate Children Worldwide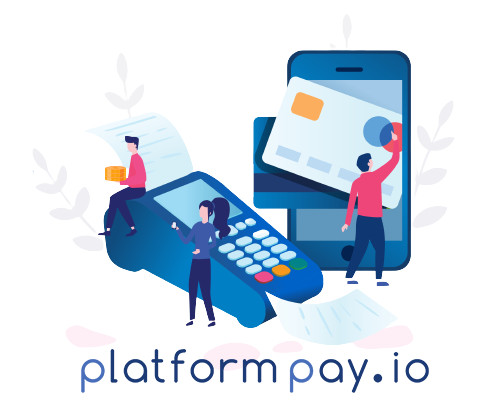 Platform Pay
PlatformPay.io
LOS ANGELES, January 23, 2023 (Newswire.com) - PlatformPay.io, a leading payment and business process outsourcing service provider, is proud to announce its support and donation to Save the Children, a charity dedicated to improving the lives of children and young people around the world.
Businesses have a unique role to play in supporting charity campaigns, as they are often able to provide financial aid and raise awareness amongst their customers and wider community. By lending their support to charitable causes, businesses can show their commitment to creating a positive and meaningful impact on society. This not only increases the reach of the campaign, but also shows customers that the business is actively contributing to a greater cause. Supporting charity campaigns is a great way for businesses to demonstrate their commitment to social responsibility and build positive relationships with their customers.
Platform Pay (PlatformPay.io) believes that its mission should also include helping those in need. In order to support the work of Save the Children, the company has donated a substantial amount to the charity, which will be used to provide essential services to children in need.
Save the Children works in 120 countries around the world, providing vital services such as education, healthcare, nutrition, and protection to millions of children and young people in need. The charity has been active in the pandemic, providing life-saving aid to those most affected by the virus. The organization also works to protect children from exploitation and abuse, and to help them develop the skills they need to become productive members of their communities. Save the Children's mission is vital to the future of our world, as it helps to ensure that future generations have the opportunity to reach their full potential.
PlatformPay.io is proud to be supporting such an important cause, and hopes that its donation will help to make a real difference in the lives of those in need. The company is also committed to continuing its support of the charity organization and would like to encourage others to do the same. Even a small contribution to charity can make a big difference. The company emphasizes that it doesn't take much to help those in need, and even the smallest amount can go a long way. Whether it's giving a monetary donation, donating food or clothes, or volunteering one's time, any effort one makes can have a positive impact on someone's life.
To learn more about Save The Children and their mission or to make a donation, feel free to visit their official website at https://www.savethechildren.org.
About PlatformPay.io
Platform Pay is a one-stop-shop solution that enables businesses and organizations to rapidly streamline and improve their payments and business operation procedures. The platform allows their clients to lower their costs, increase efficiency, and expand their businesses.
Discover more about PlatformPay.io by visiting their official website at https://platformpay.io or getting in touch with their team by sending an email to info@platformpay.io.
Contact Information:
Platform Pay
Management
info@platformpay.io
+1 (855) 630-3452
Original Source:
PlatformPay.io Supports SaveTheChildren.org to Help Less Fortunate Children Around the World