Fitness
Tebow-founded start-up uses blockchain technology to 'upgrade fandom' and help athletes earn NIL income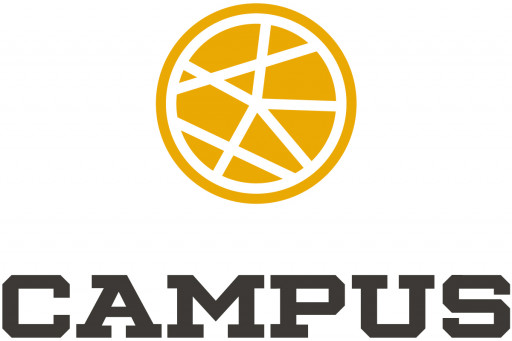 CAMPUS
campus.io
JACKSONVILLE, Fla. - August 19, 2022 - (
Newswire.com
)
The University of Florida Athletics Department announced today an "all-in" partnership with CAMPUS to elevate its fan experience and provide NIL solutions for student-athletes. CAMPUS, co-founded by Gators legend Tim Tebow, provides a turnkey NIL solution for athletic departments and student-athletes that upgrades fandom by creating new VIP experiences for fans.
"We believe this will be a game-changer for our football program to lead the nation in the NIL resources available to our student-athletes," said Florida head football coach Billy Napier. "I'm calling for all Gators fans to join CAMPUS and support our student-athletes, which will be critical as we strive to return our program to its championship tradition."
CAMPUS provides media, marketing, e-commerce and tech services to universities and athletes to sell Tokens (NFTs) featuring the school and/or athlete, which "unlock" special access to digital or real-life experiences that appeal to fans. Limited-edition CAMPUS Tokens featuring individual Florida student-athletes and groups of student-athletes will be released at CAMPUS.io throughout the upcoming football season. Each Token comes with exclusive ownership benefits and can even be re-sold on CAMPUS' marketplace, providing additional opportunities for the athlete to earn NIL income.
"CAMPUS is an outstanding solution for our athletic department to set the standard in NFTs and NIL support for student-athletes," said Florida director of athletics Scott Stricklin. "Giving our fans the best experience is essential and CAMPUS's approach and technology give us new and exciting ways to engage Gator Nation."
To start, fans can visit CAMPUS.io to register for a CAMPUS account. New student-athlete Tokens will "drop" each week throughout the season but each has a limited scarcity, meaning fans will need to visit CAMPUS.io consistently and act quickly to get the Tokens they want for their Program. As a fan, you can add Tokens to Build Your Program and move up CAMPUS Leaderboards which also helps Florida build its programs to move up in national rankings. Partnering with CAMPUS gives both current and potential student-athletes another compelling reason why Florida is an attractive choice for their college experience. Each time a Token featuring a student-athlete is sold, that student-athlete receives an instant royalty payment.
"Just how new tech led to a better gameday experience at The Swamp and new tech led to better behind-the-scenes content on social media, the new tech we're using will lead to better access and more memorable moments for fans," said CAMPUS co-Founder and CEO Christine Menedis. "We're empowering everyone involved. CAMPUS gives fans an opportunity to directly impact their team's roster in a way never before possible."
"I'm so pumped for how my alma mater is going to benefit from CAMPUS," said Tebow. "Gator Nation is going to love collecting these Tokens and receiving all the benefits they unlock."
CAMPUS.io  |  media@campus.io
Press Release Service by
Newswire.com
Original Source:
Florida Athletics Partners With CAMPUS for Fan Engagement & NIL Solutions
The aerial imagery analytics company will present to potential investors as one of the top applicants accepted into the Newchip Accelerator program.
WASHINGTON, March 27, 2023 (Newswire.com) - Aerial Vantage (aerialvantage.us) is pleased to announce participation in Newchip's Online Demo Week, March 27-31. The aerial imagery, software, and analytics company will be among over 100 startups presenting to potential investors through the Newchip Accelerator program. Aerial Vantage is raising a Seed Round of funding to support expansion of its operations to Michigan this year.
Newchip's renowned global accelerator program is designed to provide all the skills and tools seed-stage founders need to rapidly fund, build and scale their companies. Aerial Vantage was recently accepted into this highly competitive program and will successfully graduate next month.
Aerial Vantage will present on March 30 as part of the Data, Analytics, and Cybersecurity segment. Newchip's Online Demo Week is a free, online, event that will be live-streamed to investors, entrepreneurs, industry thought leaders, students, academics, and community leaders worldwide.
"We are very excited to participate in the Newchip Online Demo Week," said Chris Brinton, Chair of the Board. "The Aerial Vantage team looks forward to sharing our vision of creating a more sustainable, efficient future for industries powered by cutting-edge AI technology and enabling customers to better utilize aerial data to meet their goals with thousands of investors worldwide. See you there!"
###
About Aerial Vantage
Aerial Vantage, an aerial imagery, software, and analytics company headquartered in Washington, D.C., has a multi-faceted vision to lead the industry toward safe, efficient, and economically viable VLOS and BVLOS operations. Business capabilities include Accelerate, a UAS operations, and data management SaaS platform, advanced data analytics, and drone operations as a service.
About Newchip
Newchip is an online, global startup accelerator led by a world-class team of entrepreneurs and investors. It was designed to provide founders with the tools needed to rapidly fund, build, and scale. Since its inception in 2019, the equity-free, remote accelerator has enabled over 2,500 startups from 50+ countries to raise over $2.2 billion in funding with an estimated $9B portfolio. It has three distinct six-month accelerator programs based on company stage: Pre-Seed, Seed, and Series A. Its vast network of global investors, strategic partners, and mentors guide companies from team building and prototype development to securing high-profile VC investment, corporate partnerships, and everything in-between. To learn more, visit https://launch.newchip.com/.
Contact Information:
Chris Brinton
Chair of the Board
cbrinton@aerialvantage.us
(703) 980-3961
Tom Davis
Chief Operating Officer
tdavis@aerialvantage.us
650-248-1088
Original Source:
Aerial Vantage to Participate in Newchip's Online Demo Week