Fitness
Sustained acoustic medicine provides proven soft tissue healing via ZetrOZ's patented wearable ultrasound unit.
TRUMBULL, Conn., September 14, 2023 (Newswire.com) - Saturday afternoons in autumn mean college sports and the return of amateur athletes to their fields, gyms and stadiums. Student-athletes can stay healthier, heal more easily from soft-tissue injuries, and return to their sport more quickly with ZetrOZ Systems' sustained acoustic medicine (sam®) technology, now covered by secondary insurance for many colleges.  
On average, more than 200,000 athletes in major National Collegiate Athletic Association (NCAA) sports are injured every year, according to a five-year study published by the Centers for Disease Control and Prevention in 2015.
Researchers found high injury rates across many of the sports kicking off this fall. Among all sports, college football had the highest raw number of injuries - an estimated 47,199 over the five years. It also had one of the highest injury rates of all sports, with 9.2 athletes injured for every 1,000 athlete-exposures to potential injury (one athlete's participation in one competition or one practice). 
Women's soccer had the next-highest injury rate among fall sports, with 8.4 injuries per 1,000 athlete-exposure. Among all sports, men's wrestling had the highest injury rate, at 13.1 injuries per 1,000 athlete-exposures. Women's gymnastics, at 10.4 injuries per 1,000 athlete exposures, had the greatest injury rate among women's sports.
Almost one out of four athlete injuries required more than seven days of recuperation before the athlete could return to practice or competition. Nearly half (45%) of all injuries were sprains and strains, and of those injuries, about one in four required a week of recuperation.  
ZetrOZ Systems' sustained acoustic medicine (sam®) technology is proven to reduce the recovery period for those kinds of soft-tissue injuries. More than 40 clinical studies have shown that the ZetrOZ sam® X1 and 2.0 devices reduce pain and improve function without using invasive surgery or potentially addictive painkillers. 
"We work with college athletic trainers nationwide, and we know that our sam® devices help heal athletes' soft-tissue injuries more quickly and help players return to practices and games sooner," said Dr. George K. Lewis, founder and CEO of ZetrOZ Systems.  
A 2022 study, by authors that included three respected college athletic trainers, examined sam® usage by 239 healthcare providers for treating injuries to tendons and ligaments, joints, large muscle groups, and bone. They reported that sam® provided clinical improvement in under two weeks in more than two-thirds of cases (68.9%) and resulted in a 50% reduction in pain medication. The study concluded sam® is an "effective, safe, easy-to-use, noninvasive, comfortable, and versatile therapeutic for healing musculoskeletal injuries."
In addition, a 2022 article published in Open Orthopedics Journal surveyed athletic trainers working in professional, collegiate, and military sports medicine to evaluate ZetrOZ's sam® technology. The study found that sam® is a "fast, simple topical application yielding rapid healing without causing additional trauma to suffering athletes." The study also included follow-up interviews with the athletic trainers. The researchers reported that "Candid input from professional athletic and military ATs shows a consensus that sam® is a superior healing technology."
A 2015 level 4 clinical study by sports medicine experts at Ohio State University and Duke University found sustained acoustic medicine delivered via ZetrOZ's sam® reduced pain and improved strength in patients' medial/lateral elbow tendons and Achilles tendons. 
Sustained acoustic medicine works by increasing blood vessel diameters to improve blood flow. That increases oxygenated hemoglobin at the therapy site and removes cytokine enzymes and cellular waste, resulting in more rapid healing and reduced pain.
ZetrOZ's sam® devices are the only FDA-cleared wearable ultrasound units approved for daily use at home. ZetrOZ's technology was developed, in part, with funding from the National Institute of Health, National Science Foundation, Department of Defense, and NASA. ZetrOZ Systems products are designed and manufactured in the United States and are protected by 46 U.S. patents.   
To learn more, visit www.samrecover.com.
About ZetrOZ Systems   
ZetrOZ Systems is leading healing innovations in sports medicine, developing wearable bioelectronic devices for the delivery of sustained acoustic medicine (sam®). Researched and funded by the federal government, ZetrOZ is built on the proprietary medical technology of +46 patents and is the exclusive manufacturer and developer of the sam® product line, which is designed for the treatment of acute and chronic musculoskeletal conditions. 
Contact Information:
Maria Penaloza
maria.penaloza@newswire.com
Original Source:
ZetrOZ Systems' sam Technology Can Help College Athletes Recover From Injury
Groundbreaking Book Unveils Innovative Strategies...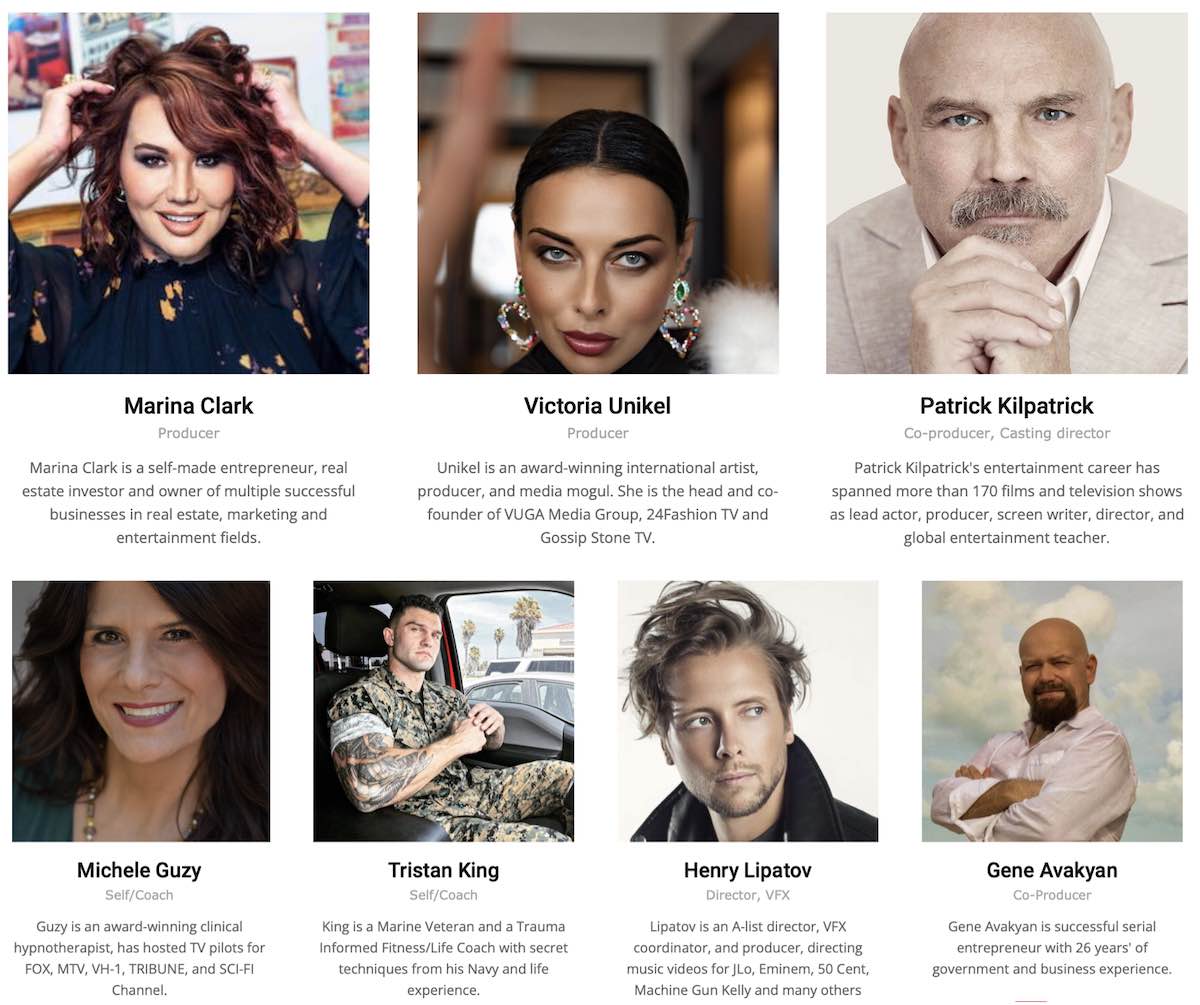 As the excitement builds for the upcoming "Hypno Challenge" reality show on Gossip Stone TV, it's essential to introduce you to the remarkable team that is bringing this groundbreaking concept to life. This diverse and talented group of individuals promises to deliver an unforgettable viewing experience that combines entertainment and personal transformation. Eric Roberts – […]
The Father of Five Children, Ages 13 to 23, Says Young People Are the Reason He's Running NASHVILLE, Tenn., Decembe...
The Federal Trade Commission has issued its 2023 Report...
'Chubby the Bear's Big Choice,' by Author Daryl R. McCullough and Illustrated by Maryanne Smith, Sets Its Story Among the Enchanting California Redwoods, Where a Young Bear Fends Off Bullies and Self-Doubt and Regains Self-Esteem and Acceptance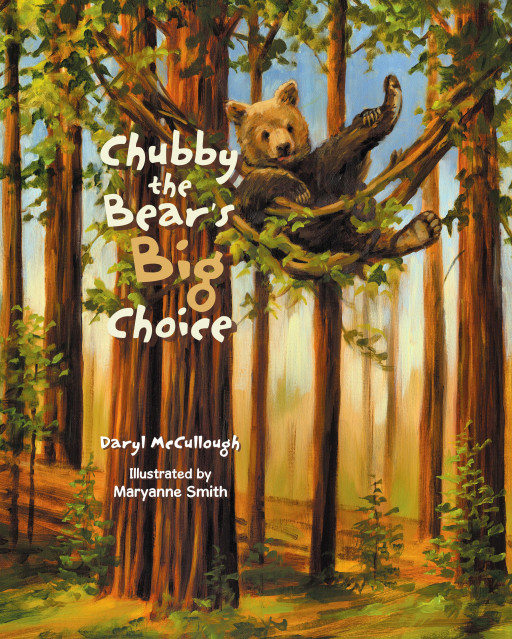 'Chubby the Bear's Big Choice'
Author Daryl R. McCullough?s second book, 'Chubby the Bear?s Big Choice,' is set in a California redwood forest and tells the story of a sensitive, young bear struggling with bullies and his self-esteem issues.
LOS ANGELES, December 1, 2023 (Newswire.com) - Author Daryl R. McCullough's second book, "Chubby the Bear's Big Choice," is set in a California redwood forest and tells the story of a sensitive, young bear struggling with bullies and self-esteem issues. This tender new book offers children, parents, and others of all ages an engaging story with several timely lessons on bullying, body image, weight-shaming, and self-esteem to be shared and discussed. Parents and children's therapists have already heralded the book as an essential tool on the subject matter. Order now at Amazon, Barnes & Noble, Target or Archway Publishing.
Chubby is a fitting follow-up to McCullough's award-winning first book "The Story of Tree and Cloud" — 1st Place, Pen Craft Awards; Finalist/5-Stars, "Reader's Choice Book Awards"; 1st Place, "Firebird Awards"; and 3rd Place, "Best Children's Book" and "Best Illustrated & Picture Book," Spring 2022, Outstanding Creator Awards. "Tree and Cloud" is a story about loss and managing grief, also set among California's natural beauty, starring a California live oak tree named Folie and her new friend Puddle. "Chubby the Bear's Big Choice" is similarly illustrated — not as a cartoon, but in a pure and naturalist style — by McCullough's 80-year-old aunt Maryanne Smith, an acclaimed nature artist from Pennsylvania. 
"I grew up a chubby child who was bullied and weight-shamed by my peers and even by teachers and staff in grade school," McCullough said. "I hope that by sharing this story, any child who might be dealing with these issues and feelings can find the strength to talk about it with their parents and learn self-care. 
"Of course, I also hope the story might thwart a bully or two, providing a teachable moment for them that our individuality is powerful, and compassion is paramount in any friendship," McCullough said.
The story follows its hero, Chubby, a sensitive young bear cub with a rare talent for befriending honeybees and perhaps enjoying too much of their honey. Bullied by other bear cubs in the forest, Chubby finds solace by retreating up in the air, high in the branches of the redwood trees. One day, Chubby's mood gets lifted by his forest friends — a sweet raccoon and a wise beaver — and Chubby embarks on a journey to reclaim his self-esteem, choosing to teach the other cubs a lesson along the way. Ultimately, Chubby takes the high road and shows others he is emotionally mature enough to stand up for himself while showcasing his strengths in a thrilling culmination of the tale, which ends happily for all.
Available now, the book invites readers of all ages to embark on a powerful journey of self-discovery and empathy and helps foster essential conversations and empower the next generation. 
"This magical story touched my heart and reminded me how, as a mother of two fabulous daughters, I always had my eye on bullying, particularly when it came to body shaming. Bullies teach us all how not to behave! Conversely, I taught my girls that staying connected with their bodies and loving and sharing their unique gifts with others were some of the healthiest ways to care for themselves and live fulfilled lives. Life is indeed a gift, so like Chubby, let's all choose love, acceptance, and kindness!" — Melora Hardin, Emmy-nominated star ("The Office," "Transparent," "Dancing with the Stars," "Monk")
"Chubby the Bear's Big Choice" by Daryl McCullough 
ISBN: 9781665749640 (Softcover); 9781665749664 (Hardcover); 9781665749657 (Ebook)
About the Author
Daryl McCullough is a professional writer and marketing communications executive who loves creative expression. He lives and works in the Los Angeles area with his husband George Griffin; together, they have a marketing communications and social media business, McGriffin Media. He is formerly CEO and now Chair Emeritus of Citizen Relations, a global brand marketing firm. The family adores their dog, Ferdinand, named after another delightful book. 
About the Illustrator
Maryanne Smith is a talented 80-year-old artist. She has designed and painted many high-end wallpaper designs for the premier York Wallcoverings. She has sold many works of art drawn from nature, and "Chubby the Bear's Big Choice" is her follow-up to "The Story of Tree and Cloud." She is from York County, Pennsylvania. Prints of images from each book are available for purchase.
Contact Information:
Melissa Penn
melissa@mielpr.com
323-605-3361
Original Source:
New Children's Picture Book Addresses Bullying, Body Image, Weight-Shaming and Self-Esteem, Opening Opportunities for Important Conversations Between Kids and Adults