Fitness
Tebow-founded start-up uses blockchain technology to 'upgrade fandom' and help athletes earn NIL income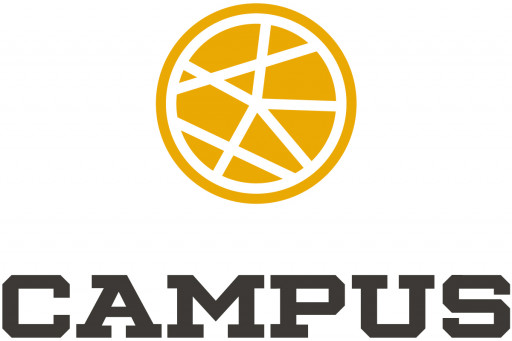 CAMPUS
campus.io
JACKSONVILLE, Fla. - August 19, 2022 - (
Newswire.com
)
The University of Florida Athletics Department announced today an "all-in" partnership with CAMPUS to elevate its fan experience and provide NIL solutions for student-athletes. CAMPUS, co-founded by Gators legend Tim Tebow, provides a turnkey NIL solution for athletic departments and student-athletes that upgrades fandom by creating new VIP experiences for fans.
"We believe this will be a game-changer for our football program to lead the nation in the NIL resources available to our student-athletes," said Florida head football coach Billy Napier. "I'm calling for all Gators fans to join CAMPUS and support our student-athletes, which will be critical as we strive to return our program to its championship tradition."
CAMPUS provides media, marketing, e-commerce and tech services to universities and athletes to sell Tokens (NFTs) featuring the school and/or athlete, which "unlock" special access to digital or real-life experiences that appeal to fans. Limited-edition CAMPUS Tokens featuring individual Florida student-athletes and groups of student-athletes will be released at CAMPUS.io throughout the upcoming football season. Each Token comes with exclusive ownership benefits and can even be re-sold on CAMPUS' marketplace, providing additional opportunities for the athlete to earn NIL income.
"CAMPUS is an outstanding solution for our athletic department to set the standard in NFTs and NIL support for student-athletes," said Florida director of athletics Scott Stricklin. "Giving our fans the best experience is essential and CAMPUS's approach and technology give us new and exciting ways to engage Gator Nation."
To start, fans can visit CAMPUS.io to register for a CAMPUS account. New student-athlete Tokens will "drop" each week throughout the season but each has a limited scarcity, meaning fans will need to visit CAMPUS.io consistently and act quickly to get the Tokens they want for their Program. As a fan, you can add Tokens to Build Your Program and move up CAMPUS Leaderboards which also helps Florida build its programs to move up in national rankings. Partnering with CAMPUS gives both current and potential student-athletes another compelling reason why Florida is an attractive choice for their college experience. Each time a Token featuring a student-athlete is sold, that student-athlete receives an instant royalty payment.
"Just how new tech led to a better gameday experience at The Swamp and new tech led to better behind-the-scenes content on social media, the new tech we're using will lead to better access and more memorable moments for fans," said CAMPUS co-Founder and CEO Christine Menedis. "We're empowering everyone involved. CAMPUS gives fans an opportunity to directly impact their team's roster in a way never before possible."
"I'm so pumped for how my alma mater is going to benefit from CAMPUS," said Tebow. "Gator Nation is going to love collecting these Tokens and receiving all the benefits they unlock."
CAMPUS.io  |  media@campus.io
Press Release Service by
Newswire.com
Original Source:
Florida Athletics Partners With CAMPUS for Fan Engagement & NIL Solutions
KaJ Labs The KaJ Labs Foundation...
The Federal Trade Commission staff will be hosting a...
SAN DIEGO, September 22, 2023 (Newswire.com) - Hanna Interpreting Services, a premier language services provider, is proud to announce its recognition by Comparably as one of the best companies for work-life balance. This honor is a testament to the company's unwavering commitment to employee well-being and its innovative approach to fostering a harmonious work environment.
Comparably's accolade assesses factors such as employee satisfaction with work-life balance, average hours worked per day, lunch break lengths, and overall feelings of burnout. Hanna Interpreting Services' dedication to creating an environment that melds productivity with personal time has made it stand out in this evaluation.
A significant contributor to this balance is the company's hybrid working model, where employees merge the best of both worlds by working remotely for three weeks and in the office for one week every month. This flexibility allows team members to maintain their personal lives while still fostering in-person collaboration. Hanna also ranked among the top 35% of companies for diversity and in the top 40% for gender balance.
"It's a balance we've been striving to achieve, especially in these dynamic times," says President Tom Elias Hanna. "We understand the challenges presented by both remote work and the need to be in-office."
September is a monumental month for Hanna Interpreting Services. In addition to the Comparably award, the company celebrated its 13th anniversary on September 9, marking over a decade of industry leadership and commitment to bridging linguistic barriers. The month also saw the inauguration of a brand-new office space, showcasing the company's dedication to growth and serving as a hub for innovation and team collaboration.
As Hanna Interpreting Services continues to evolve and set benchmarks in the industry, the core values remain consistent: a commitment to bridging language barriers, a dedication to employee well-being, and a vision to be the most trusted name in language services.
Founded in 2010 by mother and son duo Jennifer Hanna and Tom Elias Hanna in their garage, Hanna has grown to more than 70 employees, served 1.1 million clients to date in 250+ languages, and has sponsored countless outreach events to serve the local community.
For more information about Hanna Interpreting Services or to schedule an interview, please contact Sean Spicer, Revenue Operations Manager, at Sean.Spicer@HannaIS.com
 
Contact Information:
Sean Spicer
RevOps Manager
sean.spicer@hannais.com
(619) 963-2331
Original Source:
Hanna Interpreting Services Awarded Comparably's Best Company for Work-Life Balance
G2 user reviews further validate...